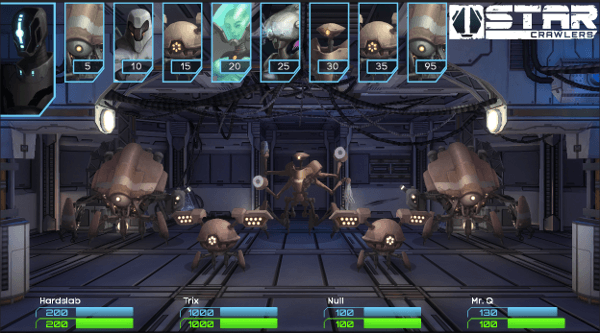 It seems that Juggernaut Games has struck a cord with gamers with their Kickstarter title, StarCrawlers. What has gotten players so excited about it? Well, simply that it's a old school style dungeon crawler, but with a sci-fi twist. Players will explore through spaceship environments or corporate settings, as they build a team of hackers, cyber ninjas, soldiers, or others.
StarCrawlers will feature randomly generated loot that can also be upgraded, which can be used with the the customizable characters. Players have been so interested in the game that after the first week of its Kickstarter, StarCrawlers is already almost funded. In addition, it passed Steam Greenlight after only 9 days.
Those wanting to help get that final push to finish StarCrawlers' Kickstarter off can check out their page. If it is able to reach full funding players can look forward to playing the RPG on PC, Mac, or Linux.