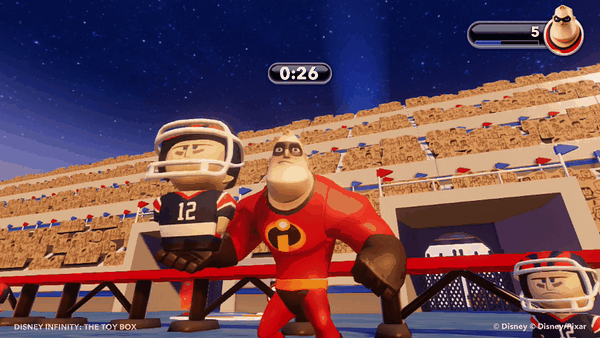 Today's the big day, the Seattle Seahawks are as we speak charging against the Denver Broncos in Super Bowl XLVIII. This is big news, but you know what is bigger? That the guys over at Disney have created a brand new Toy Box for Disney Infinity players to download and try out.
Now before I get the torrent of outcry – Super Bowl and the Toy Box are very much related. How, you might ask? Well because this special Toy Box is titled "The Big Game," and is made to capture the spirit and frivolity of the Super Bowl. The map includes a football arena where up to four people can charge, tackle and punt their way to victory. Also included are a race-track and a show-stopping halftime show.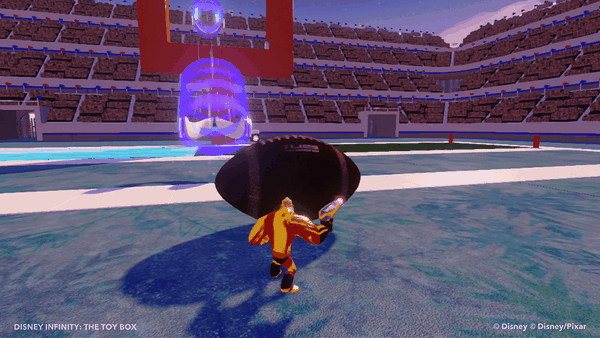 We have put up a little trailer for the video below. Check it out and then boot up your game and download this limited time map. If you are looking for more Toy Boxes to explore, then be sure to check out the weekly Toy Box Challenge and remember to stay tuned to Capsule Computers for all the Disney Infinity news as it becomes available.