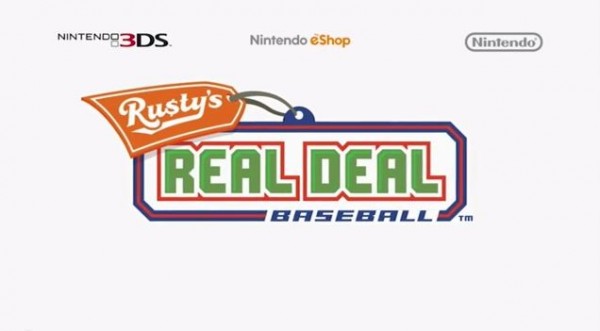 Baseball…the hitting swing of a bat, the swift pitch of a ball, the successful stealing of a base, it's those things that truly make baseball enjoyable. At today's Nintendo Direct presentation a new game titled "Rusty's Real Deal Baseball" was announced for the Nintendo 3DS system. As you can probably already tell, this is a sports game that revolves around baseball but the way it is played isn't as conventional as I believe you would all assume.
Usually the release of a sports game means that, within the game, you choose a team along with some players and you actually play a match…not in "Rusty's Real Deal Baseball". Instead, Nintendo have decided to focus on the good feelings of a baseball game instead of on the actual game itself…I'll be real with you all; there will be no actual baseball game playing within this title.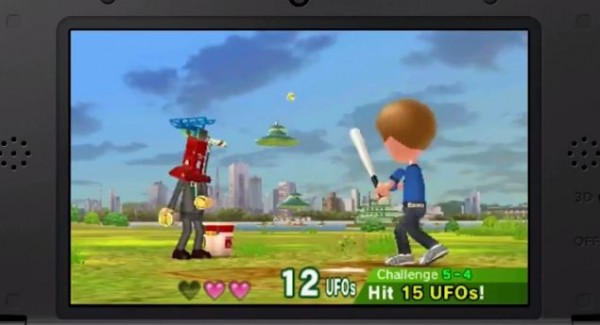 It is a "free to start" game (which means downloading is free but there's plenty of in-game apps for you to spend your money on) that offers players the chance to "practice" the different aspects of baseball playing and, in turn, obtain the satisfaction of doing certain things like hitting a home run or throwing the perfect pitch without actually playing a game.
"Rusty's Real Deal Baseball" allows you to do more than just hit and pitch, you can also be the umpire and make your own calls. Ball? Strike? That's now up to you! It is a game essentially made up of a whole bunch of mini-games, all of which can be purchased within the title. "Rusty's Real Deal Baseball" is set to hit the Nintendo eShop in April. The trailer for the game from the Nintendo Direct presentation is below in our featured video section so head down there now to check it out.