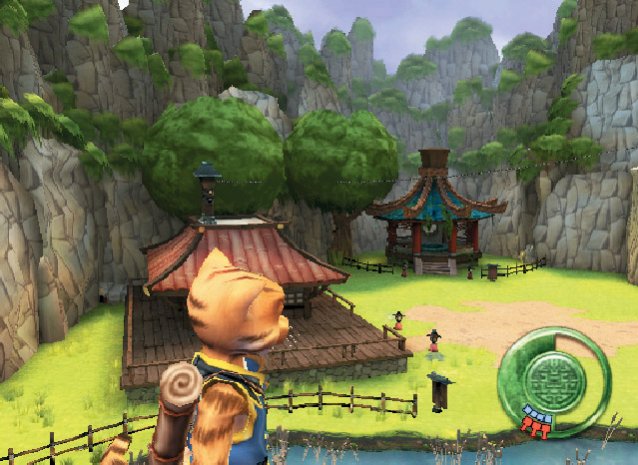 Nordic Games has announced that strating from today, the PlayStation 2 classic The Legend of Kay will be available to download from the PS3 PlayStation Network in Europe today at a low price of £3.99. The game is also available on the Australia store at $7.35. The game revolves around the masterful kung fu cat Kay as he tries to bring peace back to the island of Yenching after it is invaded by an evil army lead by Emperor Shun. The game features platforming, exploration, puzzle solving and combat against hordes of enemies as well as big bosses. Think Jax and Daxter cross with Kung Fu Panda.
Martin Kreuch, Producer at Nordic Games had this to say:
"We're bringing back Legend of Kay so players can relive the joyous wonder that is Kay, as well as introducing it to players who may have missed it first time round… There is no reason not to love Kay, he's a hero with a kung-fu attitude that provides hours of fun."
This game joins the growing list of PS2 Classics titles making their way to the PlayStation Network store and is a welcome addition for fans of the original game released on PS2 and new players alike. It is unclear if the game is to be released in the American territories at this moment.