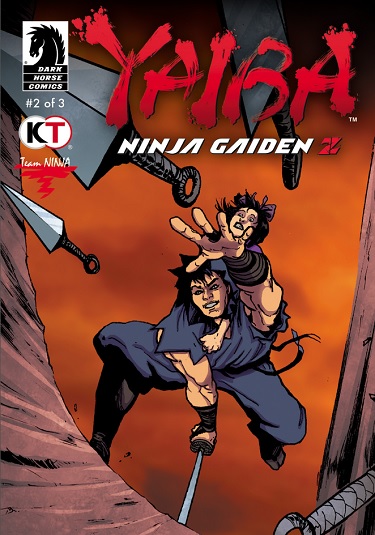 Gamers who have been following the news of Yaiba: Ninja Gaiden Z will be happy to hear that the second part of the three part digital comic for the series has just been released by Tecmo Koei and Dark Horse Comics. The comic is available for free as a digital download through the Dark Horse Digital Store as well as through their app which is available on both iTunes and Google Play.
This second volume continues the story of Yaiba trying to obtain the "Heartless" sword and finding a new ally on his journey. Although the two have different motivations for teaming up, they both do so in the name of revenge and they must work together to reach the Storm Temple. As you can see on the cover art to the right, this story takes place before Yaiba's ill-fated encounter with Ryu Hayabusa.
A brand new comic will be included in all first run retail releases of Yaiba: Ninja Gaiden Z when it is released on the PlayStation 3 and Xbox 360 on March 18th. A PC release will follow on Steam on March 21st.