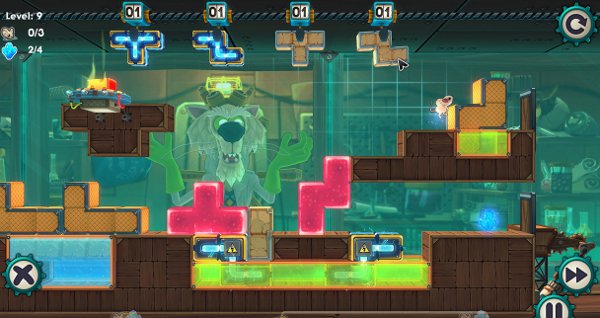 The developer Crunching Koalas made somewhat of a hit with their game MouseCraft, so much that even though it is only available through Early Access, the game will be making its way far past its PC roots. It was just announced today that developer Curve Studios is working on bringing the game to PS Vita.
Luckily for those that haven't played MouseCraft yet, the game will be largely the same from its PC version to PS Vita, but those wanted to get it for PS Vita will now have that option and without too much of a delay as it will be releasing alongside the final release of the PC version in May as well.
In addition to the PS Vita version of the game, console gamers will also be able to check out the puzzle style gameplay of MouseCraft when it makes its way to PlayStation 4 this Summer.