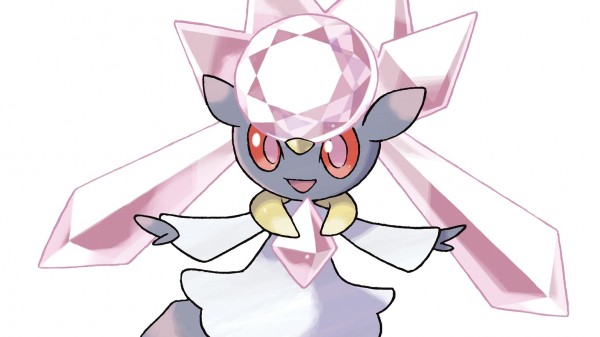 Late last week we brought you all some news of a brand-new Pokemon that had been revealed through Japan's CoroCoro magazine. This legendary Pokemon, "Diancie", is a fairy/rock type that has also been locked in to star as the main focal point of the upcoming Pokemon XY anime movie; "The Cocoon Of Destruction And Diancie". Today brings us some more news regarding the new addition to the already extensive species lineup and it comes in the form of an official North American reveal.
Alongside some nice new images and a short introduction video, this news also came with a bit more information regarding what exactly "Diancie" is within the Pokemon world: It turns out that its physical resemblance to the Pokemon "Carbink" is not just a coincidence with its official Pokedex entry stating that "Diancie" is; "A sudden transformation of Carbink. It's pink, glimmering body is said to be the loveliest sight in the world".
Information regarding its distribution have also been released but all that really has been said is that the method behind its distribution will be revealed within the upcoming Pokemon movie. To complete your full introduction to "Diancie" I suggest you head down below to our featured video area where you can check out its Pokemon X and Y reveal trailer. Enjoy and stay tuned for any and all new information to be released.