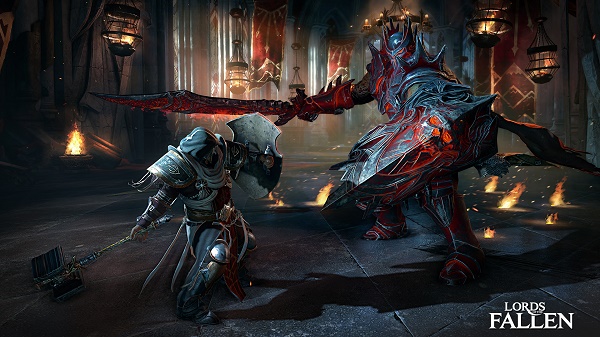 Today, Deck13 Interactive and CI Games released a new gameplay trailer for Lords Of The Fallen, the new upcoming title from NAMCO BANDAI (which we were fortunate enough to get a sneak peek from during NAMCO BANDAI's New Year Kick-Off event in our Lords Of The Fallen Impressions).
The trailer provides commentary on what's happening throughout the gameplay and what special features you might be able to see when their full build comes out. Tomasz Gop, the executive producer of the game from CI Games, details exactly what he does, how he does it, and why he's doing it. The trailer provides 7 minutes and 41 seconds of gameplay footage.
The game is set for release this fall, and will be available for the PS4, the Xbox One, and the PC. We'll keep you updated on the latest news with Lords Of The Fallen, so make sure to check back with us!