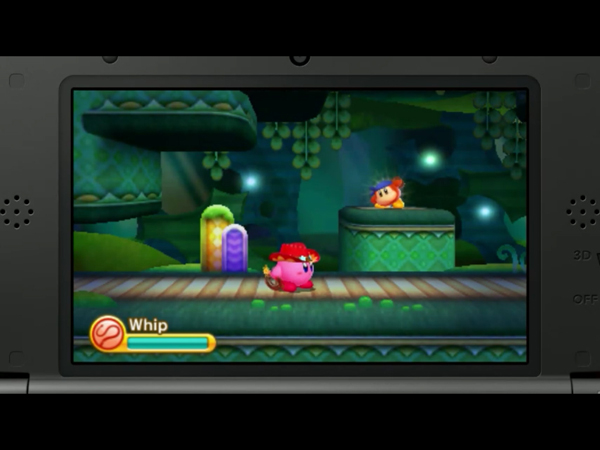 Everybody's favourite pink puff ball is back! Today, as part of the Nintendo Direct Presentation we got to see some new footage of the upcoming Kirby Triple Deluxe for Nintendo 3DS, as well as hear more about some of the new features for the game.
As with most Kirby games, the round ball of fun will be able to suck up and absorb the powers of his enemies, but in addition to the previously announced game modes, we found out that there will also be a tonne of collectibles to find, as well as the game making use of the 3DS' street pass features.
Nintendo have put the trailer online so be sure to check out the trailer below and let us know in the comments how excited you are for Kirby's first foray onto the 3DS. We can also confirm that Kirby Triple Deluxe will be available on May 16th 2014, so as always stay tuned to Capsule Computers for all the Kirby and Nintendo Direct news as it becomes available.