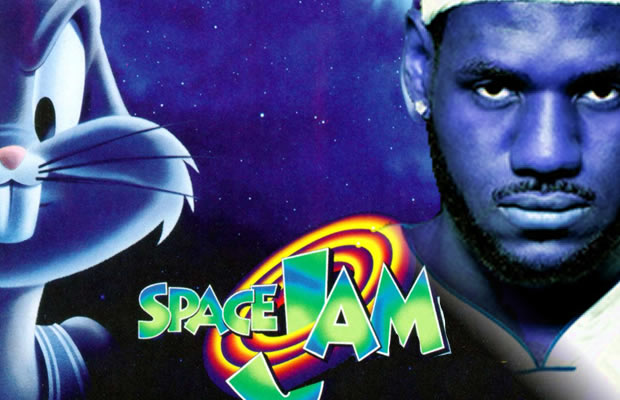 As the news of a potential sequel to the popular 90's movie Space Jam spread like wildfire throughout the Internet, many reports seemed to conflict one another about the productions existence and, if it was indeed real, who would be the big NBA talent to grace us with their acting skills, with Miami Heat star Lebron James being the frontrunner. Sadly it seems like this fire might just turn out to be a spark, as sources close to James have debunked any involvement of Lebron starring in the film and even stated their is no Space Jam 2 to speak of.
Well it was fun while it lasted. LeBron sources refute Deadline report, there's no Space Jam 2 or Warner Bros. project in works

— Brian Windhorst (@WindhorstESPN) February 22, 2014
The original story reported by Deadline.com originally claimed
Another Space Jam film? Why not? The first film, which broke ground for Warner Bros and starred then-Chicago Bulls star Michael Jordan and a slew of other top NBA players, ended up grossing $230M worldwide for the studio and even launched a kids TV series.

Charlie Ebersol, who already has a good relationship with the NFL through his NFL Characters Unite series on USA Network, is about ready to do the same with the NBA. He has been brought on to the produce the picture through his production company, The Company, from a script by his brother Willie Ebersol.
Apparently the movie has been kicking around for a while with no writers willing to back it. The original film starring Michael Jordan and the stars of the Looney Tunes universe grossed $230 million worlwide and is remembered fondly by those who grew up in the glorius decade that was the 90's.
Let us know in the comments below what you think the plot for Space Jam 2 should be and which stars you would like to see take to the court from both the NBA and from the Looney Tunes world. For all your reliable movie, games and anime news, stay with Capsule Computers.