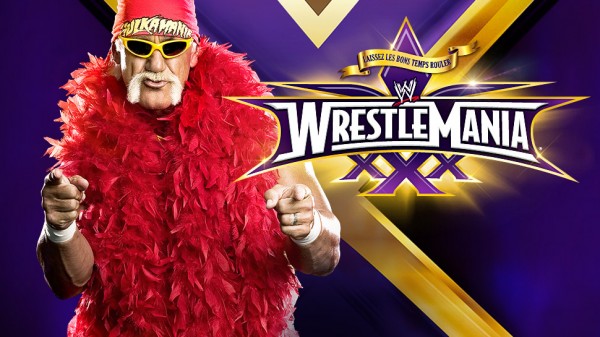 The legendary Hulk Hogan returned to the WWE on this week's edition of Monday Night Raw, and will be hosting Wrestlemania 30 on Sunday, April 6 at the Mercedes-Benz Superdome in New Orleans. The Hall of Famer himself had some words to say on the homecoming, as did Vince McMahon;
Words cannot express how excited I am to be back in the WWE family. I only have one question for the WWE Universe: whatcha gonna do when Hulkamania runs wild as the host of WrestleMania 30? – Hulk Hogan

We are thrilled that Hulk Hogan has returned home to WWE. It's fitting to have him help us celebrate 30 years of WrestleMania and usher in a new era with the launch of WWE Network. – WWE Chairman & CEO Vince McMahon.
There are few people in the world of entertainment that have a truly "larger-than-life" aura about them, and Hogan is one of them. "Hulkamania" was officially born on January 23 1984, when he defeated The Iron Sheik to become WWE Champion at the iconic Madison Square Garden. Prior to this momentous return, his last WWE appearance was in December 2007, where he appeared at the 15th anniversary of Monday Night Raw. For those wondering why Hogan is not wrestling at the event, it is because he could not pass the initial physical upon resigning with the company, and so cannot (by the good conscience of WWE doctors/physicians) become an active competitor on the roster. It's really for the best, as well as Hogan's health, and great to see the company taking the health of their stars so seriously.