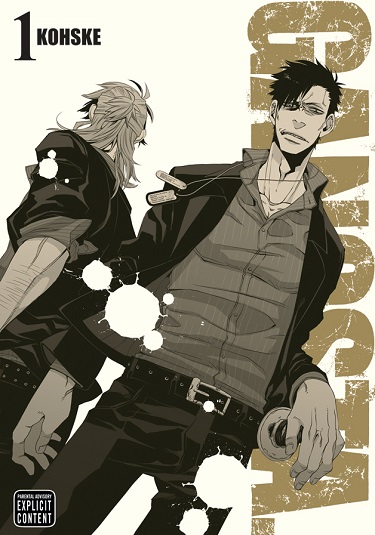 Last July at Anime Expo not only did Viz Media license the Deadman Wonderland manga for English release, they also licensed the tense crime thriller Gangsta. for release as well and now the company is bringing the first volume of this darker manga to shelves later this month on February 18th.
Since this manga is a bit more violent than your standard Viz release, this one is being published under the Viz Signature label and is rated M. The price for the first volume is $12.99 U.S. / $14.99 CAN and it has also been revealed that every print volume will include a two-sided full color frontispiece, which is the a fancy way of saying color insert at the beginning of the manga.
The story of Kohske's Gangsta. takes place in the city of Ergastulum, a shady down filled with thieves, whores, dirty cops, and mobsters. But there are jobs that even these people wouldn't be willing to touch and for these jobs, the "Handymen" Nic and Worick are the men to call. When the Handymen are forced to take a job request from a cop to take down a new gang, they find themselves in for a lot more than they bargained for.