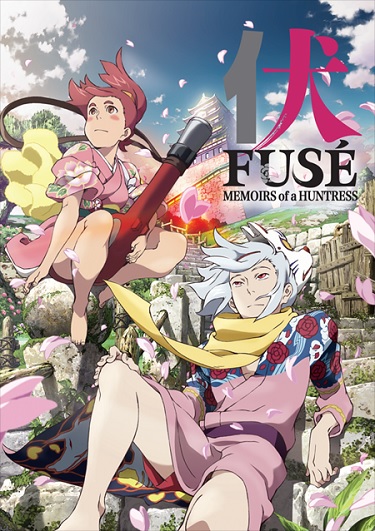 Today NIS America announced a rather interesting acquisition today as the company looks to expand its anime film library. They have announced the license acquisition of Fusé: Memoirs of a Huntress, and are planning on releasing the movie on May 6th.
The $49.99 release will be given the Premium Edition treatment that comes with a collectible slipcase, a Blu-ray disc containing the movie, a 32 page hardcover art book, and some on-disc extras in the way of Japanese commercials.
As for the story of Fusé: Memoirs of a Huntress, the movie follows Hamaji, a young huntress raised in the mountains as she stumbles into the middle of a vendetta between the shogun and a group of human and dog hybrids named the Fusé. You see, there are rumors spreading that the Fusé have been murdering people in Edo and they now have a bounty on their heads. As such, Hamaji and her brother join the hunt for the Fusé but end up befriending one of them.