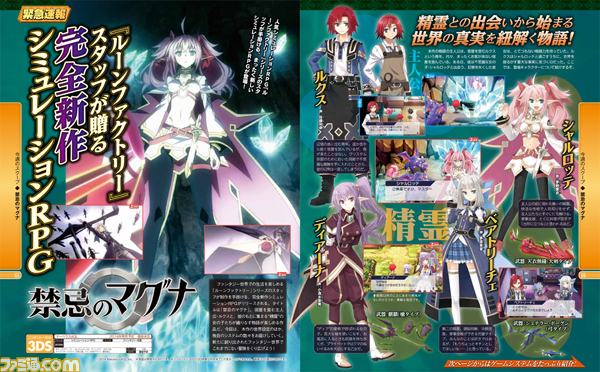 Famitsu has revealed that Marvelous AQL is having the Rune Factory development team working on a brand new strategy RPG for the 3DS called Forbidden Magna. Rune Factory's director Masahide Miyata and Ototsugu Konoe, the series' character designer, is also working on the project.
Some new characters have been introduced already, including our main protagonist Lux. Lux lives on a remote island and runs an inn that, despite being around for a long time, sees few customers. However when he travels to the crystal minds and finds a strange bracelet, his life begins to change as spirits begin to surround him.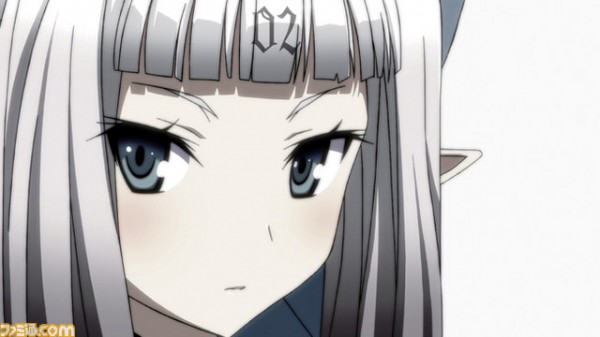 Charlotte is the first spirit in the game, with pink twin-tail hair and long ears, Beatrice, the second spirit is silver haired and calm compared to the energetic Charlotte. Diana is the third spirit, this time with purple hair, loves to carry her weapon around but also has a soft side.
The game will feature two main parts, an inn section where players will manage an inn with the help of the spirits to attract more customers, and a battle system, called Connect Lead Time, which will be similar to the Valkyria Chronicles combat system, where both enemies and allies will have individual turns without the use of grids.