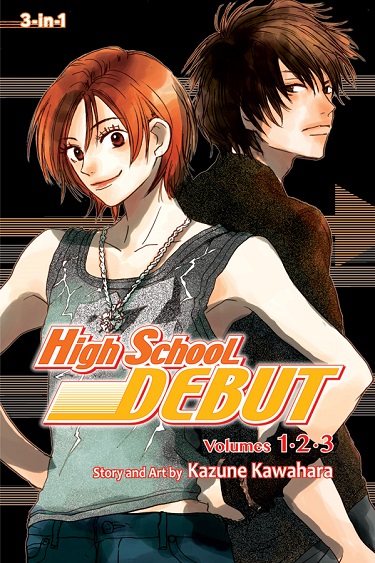 Yesterday Viz Media released the first of five omnibus releases for the shojo manga High School Debut. The manga was originally published by Viz back in 2008 and now they are bringing the mangatogether in one easy to purchase collection where each omnibus will contain three volumes per book.
To provide fans a little more incentive to pick up these omnibuses, the final 3-in-1 volume will not only contain the series finale, but two extra volumes of side stories and new material that has never been released in English. Each omnibus will cost $14.99 U.S. / $16.99 CAN but the individual volumes of High School Debut can also be purchased through Viz's digital services at $6.99 per volume.
The story of High School Debut follows Haruna, a girl who really wants to find a boyfriend but simply can't find one. To help catch a boyfriend, she asks for the help of an upperclassman named Yoh to teach her how to be appealing to men. He agrees to help her on one condition, that Haruna does not fall in love with him.