Get ready Whovians! Hub Productions Whoniverse is only two weeks away! Stars of the hit series Doctor Who (Although after 50 years, I don't think I need to point out it is a hit series) Matt "The Doctor" Smith, Karen "Amy Pond" Gillan, and Arthur "Rory William" Darvill will be touching down in our sun-baked land, and gathering together for a reunion that transcends space and time.
The Doctor and his companions will be traveling around the country, stopping off at the following locations:
Sydney, March 1st

 – Qantas Credit Union Arena (formerly Sydney Exhibition Centre)

Perth, March 3rd

 – Riverside Theatre, Perth Exhibition and Convention Centre

Adelaide, March 8th

 – Adelaide Convention Centre

Melbourne, March 9th

 – Melbourne Park Function Centre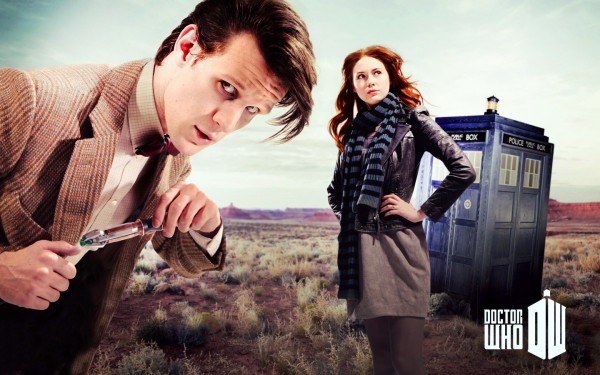 You can still get your tickets now, although you might want to be quick (especially for those more exclusive meet and greet tickets). We have a bit more info on ticketing here, and for more information about the event itself be sure to check out the Hub Productions website. Yes we know that The Doctor is never supposed to cross paths with Amy and Rory again for fear of ripping the universe asunder, but I am sure it will be fine. For all the Doctor Who news as it becomes available, be sure to stay tuned to Capsule Computers.