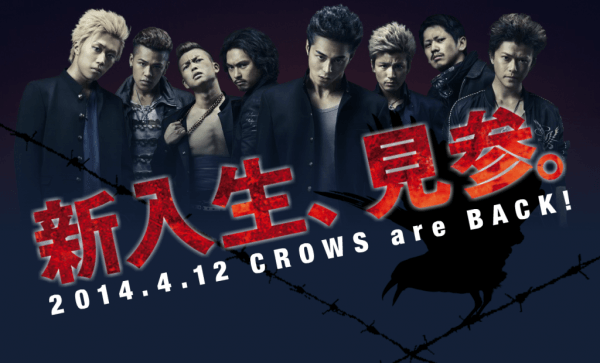 They're bringing the Bancho back, baby! If you've read my past articles than I'm sure you're aware of how much of a Bancho fan I am, and you're probably also aware of how much I happen to love the "Crow Zero" movie series originally directed by Takashi Miike. Late last year we were blessed with a teaser trailer for the brand-new film in the line of "Crows Zero" and, although no longer directed Takashi Miike, it has made a lot of people incredibly excited.
"Crows Explode" is the name of the new movie and it is the third instalment to the movie franchise, it will focus on another new Suzuran High transfer student years after the cast of the original two movies have graduated.
With the previous students having hung up their school jackets and given up the life of juvenile delinquency, this new movie will be focusing on a brand-new cast with some awesome new characters though, as you can probably see from the trailer, some familiar faces do return. It's going to be another action-packed film with plenty of hand-to-hand combat as well as a level of "badassitude" that will blow your minds. The full trailer for "Crows Explode" can be seen below so head down there now to check it out!