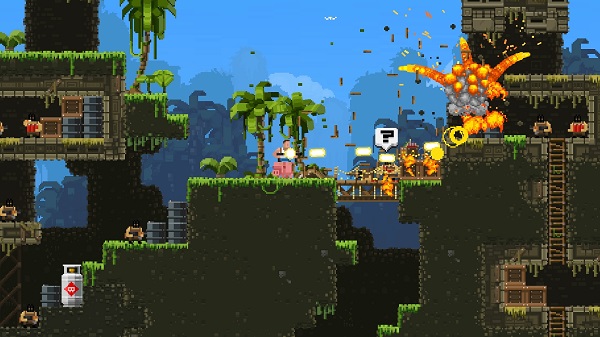 Developer Free Lives and publisher Devolver Digital have come together to present to the public Broforce, a PC and console title set for release on Steam Early Access in March 2014, in addition to their full build on PC and console in the summer. Broforce was greenlit earlier during the summer of 2013.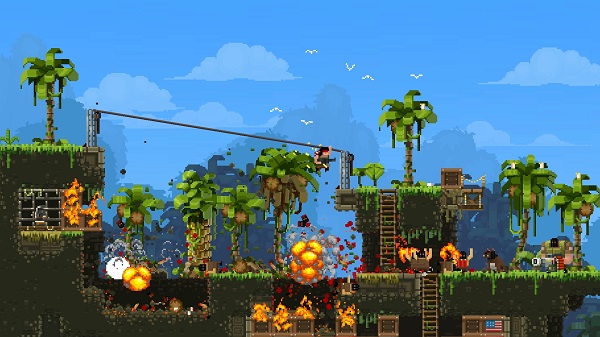 Broforce is an action platformer that brings the player into a world where they take control of a paramilitary organization whose one goal is to deal excessive damage with as much force as possible. Take charge as you select a variety of bro's to help you on your objectives, each of them true action heroes from the 80s and the 90s. Players will have the chance to play online and locally with up to four of their friends, or you can set off on your journey alone, as you seek to destroy everything in your path using different weapons, all in the name of freedom and justice. There are also competitive game modes for you and your friends to take part in to see which of these action heroes were the best. Additional features will become available to the game over time, such as a level editor that will allow you to create your own levels.
The beta version of this is currently available here through Humble Bundle. Stay tuned for more info on Broforce!