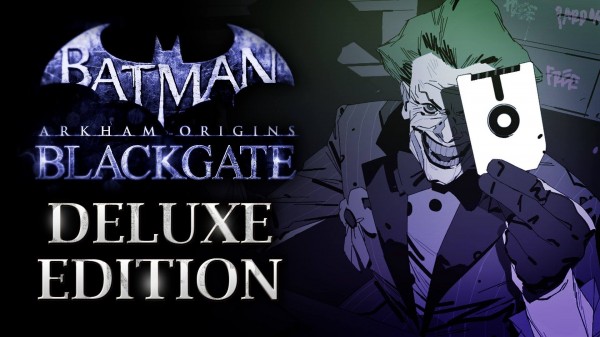 Warner Brothers Entertainment alongside DC Entertainment have just announced that their game "Batman: Arkham Origins Blackgate – Deluxe Edition" is set for a home console release this April. The game which was previously only released for the PlayStation Vita and Nintendo 3DS handheld consoles has been majorly updated, it is more or less the exact same game story-wise that was on the handheld duo but this time around it has been equiped with some stellar HD graphics alongside crisp audio and even some new extras for fans to sink their teeth into. For those of you unaware of this Batman title, the official synopsis is as follows:
After gang-fueled uprisings occur within the walls of Blackgate Prison, Batman is called in to restore order and put an end to the rebellion before the chaos implodes. As the story progresses, players will explore deep inside the bowels of this remote island penitentiary and discover what happened after the events of Batman: Arkham Origins and learn more details of the Dark Knight's past.
The game is set to be released on the PC, PlayStation 3, Xbox 360 and Wii U through all their significant online distribution systems like the XBLA, PSN, Nintendo eShop and Steam. "Batman: Arkham Origins Blackgate – Deluxe Edition" will be available to purchase starting on the 2nd of April this year but until then I suggest you head down to our featured video section below where you'll be able to watch the new announcement trailer for the game. Enjoy!