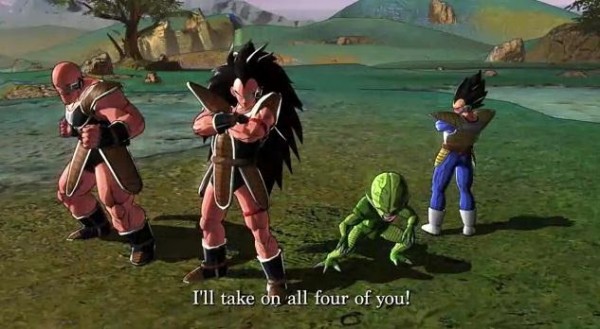 This isn't exactly huge news, but it might strike a sad chord with the Dragon Ball Z crowd out there who enjoy the authentic, Japanese voice acting. Namco has announced that the packaging for the game was inaccurate, and that the official product will only feature English voice overs, rather than both.
Here are a few more details on the subject from the press release sent out today:
NAMCO BANDAI Games Europe S.A.S notified players today that an inaccurate info has been spotted on the Dragon Ball Z: Battle of Z Playstation Vita packaging regarding the audio support of the game.

The packaging of the Playstation Vita indeed mentions the support of Japanese and English voice-over but the game actually supports only the latter, as shown on the Playstation Vita Demo released on December, 18th.
NAMCO BANDAI Games Europe wishes to apologize to fans and players for the inconvenience.
You can download the demo if you own a Vita, and get the full package when it launches later this week.