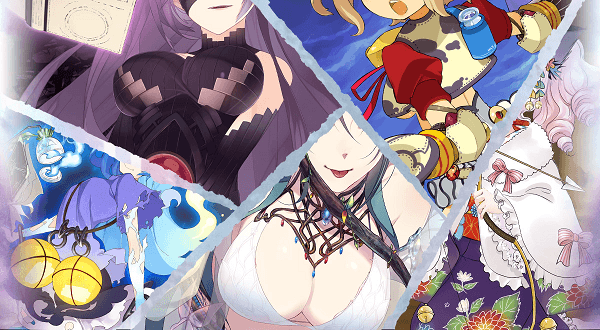 Back when Idea Factory opened up their international branch in North America I believedthat it might make a few of their titles a bit easier to see in the West, especially a few of the more risque titles such as Monster Monpiece and it looks like all signs may be pointing towards that prediction coming true.
Not only has Idea Factory International's official website provided us with four English screenshots of Monster Monpiece but a PEGI listing, originally found by NeoGAF, has also appeared for the game which rates the game for anyone twelve years or older. Now at the moment no actual localization has been announced as of yet, but Vita fans can only hope. For now, have an English description of the game, also from Idea Factory's website:
God's hammer struck twice, punishing the of world of Yafaniel below…
In the world of Yafaniel, humans and an unusual species called "monster girls" coexist.
May Esperio, an Academy student from Kunaguva, is training hard to become a "master" of monster girls with her best friends, Elza and Karen.
However, after an encounter with a mysterious stranger, Elza became "Lost", a victim of a strange affliction that plagues both humans and monster girls.
Elza and the monster girls in her service have begun stealing the Magus Quartzes that are held in each of Yafaniel's major cities.
May decides to travel the world pursuing Elza in an attempt to cure her. However, May knows that if she fails to save Elza, the whole world may be destroyed!