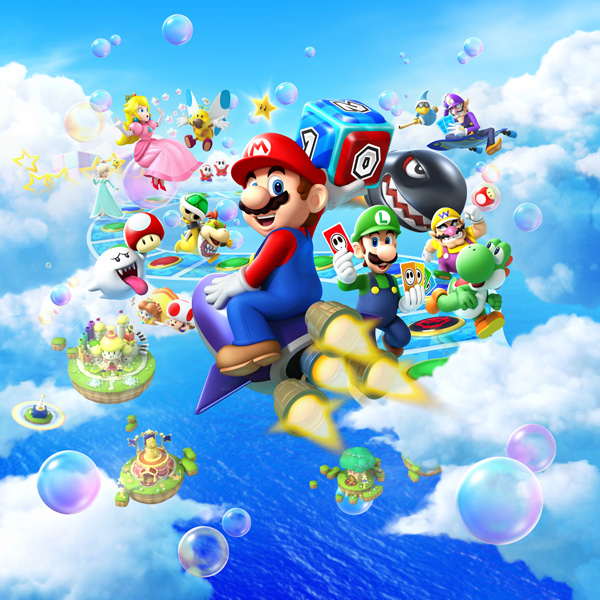 It is only January, and Nintendo is about to drop one of the biggest 3DS games of the year on us. Get ready to button up your overalls, throw on a cap with your initial on it, and roll the dice in Mario Party: Island Tour. The latest installment in the great party game (also read: friendship destroyer) will be available both in-store and as a download through Nintendo's eShop from January 18th. No matter if you are a Mario party veteran or a newbie to the series, there is something for you to enjoy – with over 7 new game boards and 80 mini-games.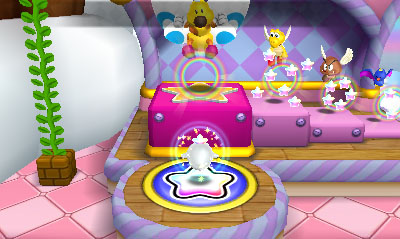 Each of the Game's 7 boards will feature a unique and different play style, including different win conditions. For example, Banzai Bill's Mad Mountain has you making risky moves in the hope that they will pay off and get you to the top of the mountain before your friends… and before the Banzai Bills get to you. If that isn't your cup of tea, then you can tune up your rocket boosters and blast your way to the front of the pack in Rocket Road. Mario Party: Island Tour is all about you. It is your party and you can choose how you play. If you don't want to play the board game portion and just want to play mini-games then you are free to do so in a specific mode; Minigame Mayhem.
The game's 80 minigames feature a combination of traditional Mario Party games and some more specific ones that make use of the 3DS features like the microphone in Soundalike Star Show, where you try to impersonate favourite Nintendo characters, while in Ready, Aim, Fuzzy! you use motion controls to target your bow and arrow and try to take out as many Fuzzies as possible. The game also makes use of the AR Cards that came included with your 3DS console for some minigames, like  a tower that you need to physically move 360° around to see all the obstacles so you can climb it, or play against others to attack a mass of waddling Goombas; all of which appear before your eyes in augmented reality on your Nintendo 3DS system.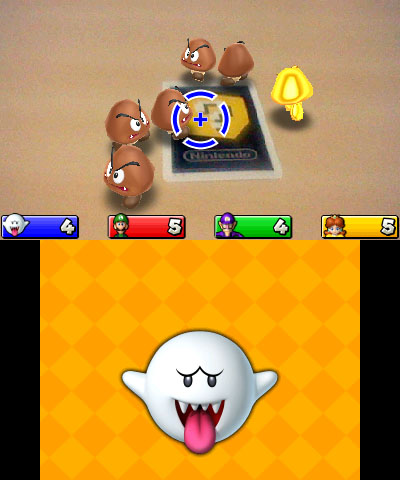 You can play Mario Party on your own, and doing so gives you some unique game play experiences, like  Bowser's Tower mode, which challenges you to reach the top as you try your hand at minigames of ever-increasing difficulty: succeed to advance up one floor, else it's game over. There are even boss battles unique to this mode, such as a fight against a stack of Goombas, with plenty more colourful challenges on your way to the top. While playing solo will still be a lot of fun,  everyone knows that the key to a good party game is…well… multiplayer. One of the most exciting features is the fact that you can play with up to three friends wirelessly with a single game cartridge. So you can play all of the game's content with a bunch of friends and only one of you needs to buy the game!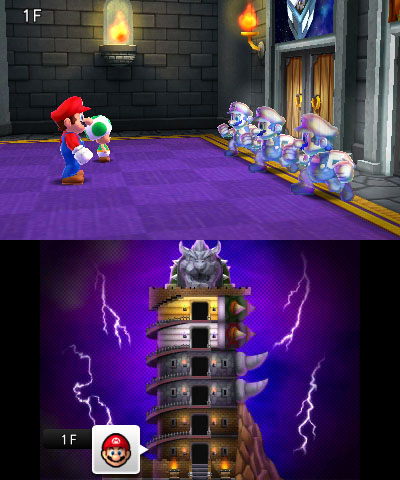 So as you can see, Mario Party: Island Tour has a LOT of content and is available TOMORROW both in-stores and through the Nintendo eShop. Will you be rolling the dice and picking up the latest iteration of Nintendo's best party game franchise, or are you still busy planting flowers in Animal Crossing? Let us know in the comments below and always remember to stay tuned to Capsule Computers for all the Mario Party news as it becomes available.