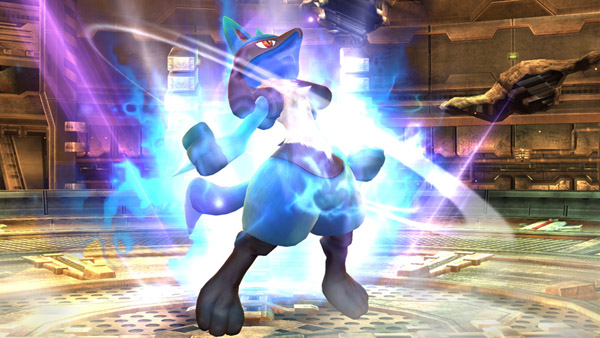 Ok brawlers, it is time to grab your Pokeballs, throw them into the air and call out "I choose you, Lucario!" That's right, the world famous fighting/steel type Pokemon has officially joined the battle in the upcoming Super Smash Bros for Wii U and 3DS.
Lucario joins the ranks as another veteran fighter, having first appeared in Super Smash Bros. Brawl on the Nintendo Wii. Back then he used his Aura to wipe his opponents out. He really stood out from the pack due to the fact that the more damage he had taken, the stronger his aura attacks became. If you looked up Risk vs Reward in the gaming dictionary, you would see Lucario's picture.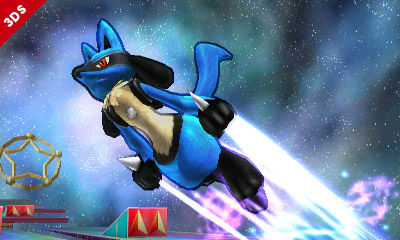 Although we can't say for certain, it looks like the fighting/steel Pokemon will be retaining a lot of his attacks and aura abilities from the past game. Now that we know Lucario is joining the battle, do you think his ultimate smash attack will still be his original Kamehameha-style energy beam, or will Nintendo introduce MegaLucario into the game? Let us know your thoughts in the comments below and remember to stay tuned to Capsule Computers for all the Smash Bros news as it becomes available.