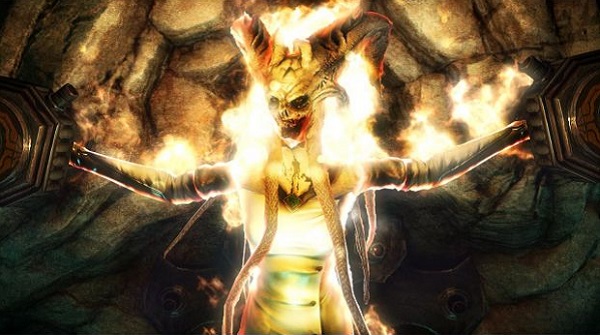 Konami Digital Entertainment revealed today their new concept art and screenshots for their upcoming title, Castlevania: Lords of Shadow 2. The game should be available by February 25th, 2014 in North and South America for the PS3, the Xbox 360, and the PC.
Castlevania: Lords of Shadow 2 will be the last installation of the revamped series. The game will feature an open-world environment, free-roaming cameras, and other features. The game boasts 20 hours of unique gameplay, where you'll be trying to defeat Satan himself by making a pact with Death. The latest screenshots and concept art released shows the skills and powers that are available to the players when they play as Dracula. The vast environment is set in a modern day setting.
As stated before, the game will be released for the PS3, Xbox 360, and PC. Make sure you keep an eye out for this game, and we'll keep you posted on any updates we receive.