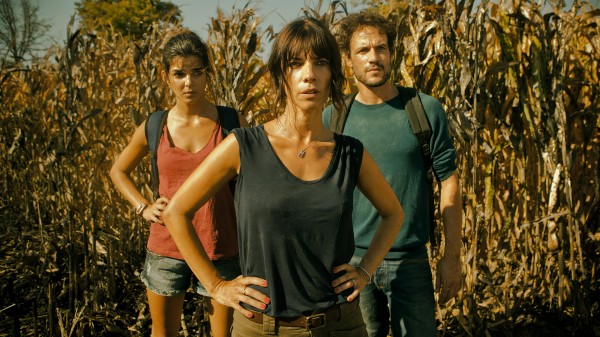 The End is near. The apocalyptic thriller that won the Silver Méliès Award at the 2013 Imagine Amsterdam Fantastic Film Festival will be arriving on DVD and Digital format March 12, courtesy of Icon Home Entertainment.
Written by Sergio Sánchez (The Impossible), the film portrays an unforgettable vision of the end of humanity. After twenty years apart, a group of old friends reunite for a weekend in a remote cabin in the Spanish mountains. Although there is much to catch up on together, a dark moment in their past continues to play in the back of their minds and hover over them. Reliving the past quickly loses its importance however, as an unexplained celestial incident hits, leaving them stranded and without means of communication to the outside world. Searching for help, the group begins to implode under the pressure of their circumstances as nature dictates the start of a new order.
"This is a film about the characters, the way they've chosen their lives and how they feel about those choices as their existence is nearing its end." – Toronto Film Scene

"Fin (The End) is a thriller that uses fantastic elements in order to tell a story where the emotional emptiness and the frustrations of our characters make up the very heart of the film." – Director Jorge Torregrossa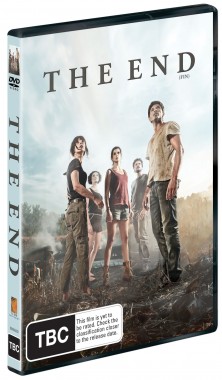 The End (Fin) features some of the most well-known names in Spanish cinema. The cast includes:
Maribel Verdú (Pan's Labyrinth, Y Tu Mama Tambien)
Daniel Grao (Julia's Eyes)
Carmen Ruiz (Muertos de Amor)
Miguel Fernández (La Reira)
Blanca Romero (L'Isola)
Antonio Garrido (As Luck Would Have It)
Clara Lago (Carol's Journey, Your Next Life)
Eugenio Mira (The Birthday)
Stay locked to Capsule Computers for all future Icon Films news and a review of The End closer to release.