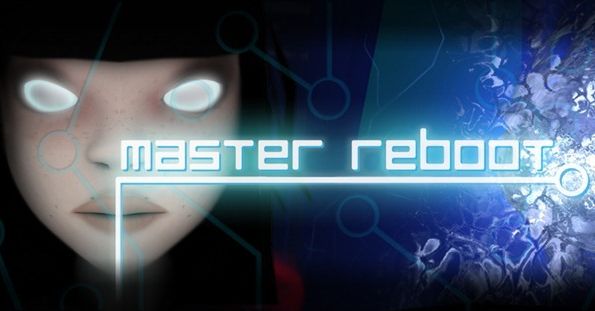 This just in: Steam is having a sale.
Wait, that's not news… how about this? One of the games on sale is an indie horror title.
Really? That common, huh?
Alright, well how about a Steam sale for an indie horror title set in a tron-esque virtual reality setting which now comes with an art book and soundtrack at 50% off? AHA! Now I've got you, and that's exactly what's happening with Wales Interactive's Master Reboot.
The setting of Master Reboot takes place in a virtual reality known as 'The Soul Cloud', wherein a copy of your consciousness (or "soul") is uploaded to a dedicated server where you it can exist for an indefinite amount of time. With this digital immortality, you can while away the hours revisiting your favourite memories of family holidays, childhood innocence, romantic encounters, and desperate chases through graveyards by shadowy spectres. Considering that we get closer and closer to a reality with virtual reality, with technology such as the Oculus Rift, where our hands-on impressions can be found here, sci-fi settings like this become a little less 'fi' all the time… although I sincerely hope I won't be murdered by such monstrosities when I finally make the jump to cyberspace residence.
You can obtain the game on Steam here, and see a trailer for it below. The game has an interesting idea and the prospect of concept art for a game which explores a surreal world of virtual reality horror is most definitely an intriguing incentive to buy the game but I'll leave it to you, my faithful reader, to decide whether a trip in 'The Soul Cloud' is your shindig…