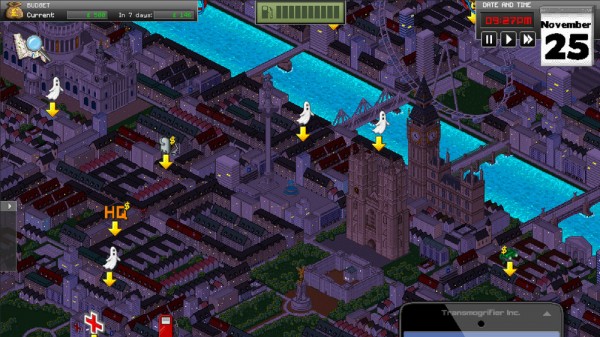 After being announced a few months into 2013, it looks like GhostControl Inc. is finally ready for players to jump into the turn based strategy ghost hunting game. Coming from Application Systems and Bumblebee Games, players can now fully prepare for with the demo and "Guide to ghost hunting in the 21st Century" manual which they have just released in preparation.
With 20 hours of gameplay, 18 different ghost types, and tons of unique dialogue and phone messages filled with references and call outs, players can expect plenty to amuse themselves in the strategy game. Players can expect to jump into the game for themselves right now from digital retailers like Windows Store, Desura, Gamers Gate, Indiegamestand, macgamestore, as well as currently being on Steam Greenlight. It will also be hitting the Mac App Store on January 30th.
Players wanting to check out the demo and/or manual for themselves can check out the GhostControl Inc. Website before they buy the game digitally for £9.99 ($13.90 / €12.99), but a box version is also planned for retail for £9.99.