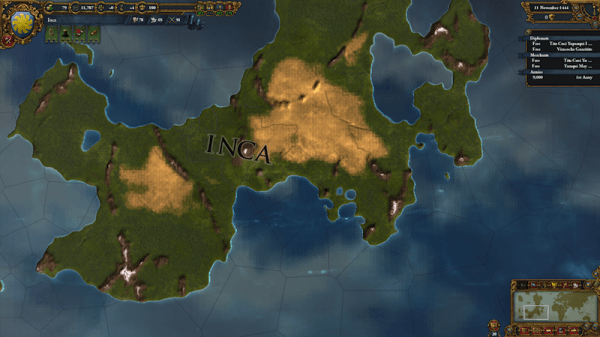 Paradise awaits, although you'll have to bring war to its shores before you can enjoy its luxuries. The Europa Universalis IV expansion pack Conquest of Paradise is now available for pre-order through major digital retailers. It releases on January 14 for PC, Mac and Linux. Check out the pre-order announcement trailer below:
In Conquest of Paradise, you will command your ships on a journey to the West, discovering a new world. It also introduces the option to play as a Native American nation, mastering the federation mechanics along with unique national buildings, events and ideas. Taking control of a Colonial Nation is also an option in the pursuit of domination or liberty from your motherland. The new video developer diary below showcases the Colonial States and the new mechanics and expanded gameplay found within. You can find all written developer diaries right here.