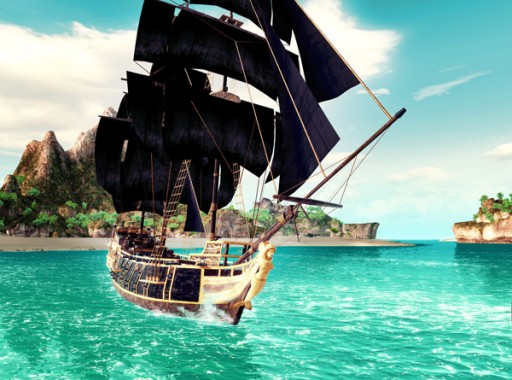 Avast me harties! Unfurl the sales, pull up the anchors and get ready to take to the high seas once again as Ubisoft's Assassin's Creed: Pirates for mobile has gotten its first major content update.
The update is sure to satisfy even the most grounded of land-lovers as it introduces a new map where they will take part in an additional campaign mission, as well as 10 new side-quests to embark on. This new update also changes the game's difficulty, ensuring that even the most storied of captains will face a challenge as well as adding in some new combat controls to create a more fluid and interactive experience. Lastly, a new social aspect will be added, so you can compare yourself to your friends and other players around the world.
The update is available now so be sure to connect to the App Store or Google Play and start downloading. Are you still playing Pirates or are console AC titles more your speed? Let us know in the comments below and as always, remember to stay tuned to Capsule Computers for all the Assassin's Creed news as it becomes available.