As of the time I am writing this article, it is just under 9 days until Edge of Reality's new free-to-play online slugfest Loadout is officially launched on PC. Since its early access began back in May 2013, Loadout has been experimenting with a lot of different game modes and the latest one to be announced is Annihilation.
Annihilation mode takes elements from the objective based gameplay players have come to know and love and combines it with a level up system that rewards you for individual excellence. Players can use their individual score to purchase performance injections that depending on which you select will either ramp up your power, toughen up your defence, or increase your healing capabilities on the battlefield. By completing a number of different objectives your team score will increase until eventually the shields on your opponent's dropship will deactivate. When they're open for attack you and your team have to go on the offensive, charge a huge hammer into their ship and shatter their power supply and any hope they had of victory.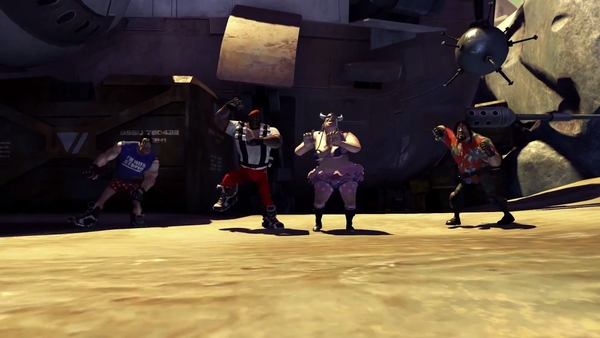 Loadout is a fast paced third person shooter lets you customize your character and their loadout more than I have ever seen before in a video game. Due for launch on the 31st January, this game looks like a lot of fun and being free to play, it definitely looks like a game worth trying out.
Check out the trailer for Annihilation Mode below and let us know what you think in the comments!