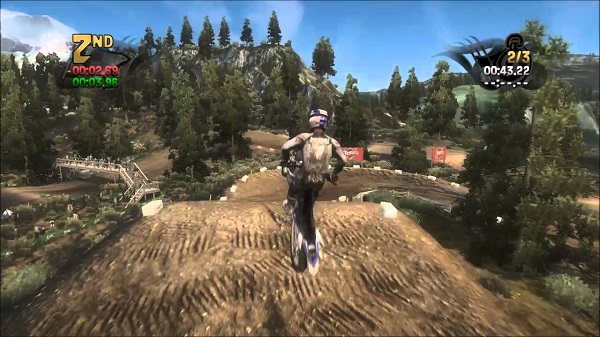 For fans of the extreme racing genre, 2014 will certainly give you a lot to look forward to. Nordic Games has announced that they have planned to resurrect the best selling MX vs. ATV series.
Nordic Games was able to acquire the rights to the great MX vs. ATV series from an agreement between Nordic Games and THQ. In this agreement, Nordic Games acquired a few intellectual properties of THQ, which includes the extreme racing game. The firm has brought together parts of the former team of the MX vs. ATV series in addition to newer, high-profile developers to add a new flair to the already great game.
"We're absolutely thrilled to be working with Nordic Games because they appreciate the team's passion and dedication to bring the feel of real motocross racing to MX vs. ATV fans.  Not just the adrenaline rush, but the whole experience from top to bottom.", says Ken George, Executive Producer of MX vs. ATV Supercross. "A lot of the original team members have been aching to continue their passion: building the most authentic off-road racing games possible. The hiatus is over, and the team is back to work on MX vs. ATV with great new things to come."
The first game that'll be released under the MX vs. ATV series will be MX vs. ATV: Supercross. While it will contain new features that will be sure to impress the people who love this game, it will keep most of the features that makes it such a great game. The team will also be maintaining the existing MX vs. ATV series, which includes MX vs. ATV Alive and MX vs. ATV Reflex.
We'll keep you updated with the latest news on Nordic Games latest endeavor.