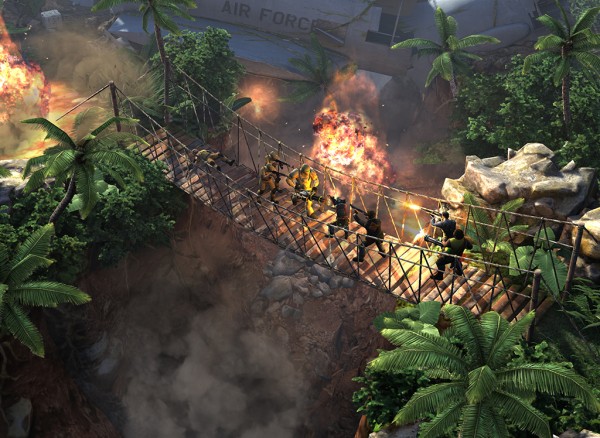 Crytek is best known for creating visually spectacular video games like Ryse: Son of Rome that tax the most powerful of systems. Today, they are making the jump to the small screen in collaboration with mobile games company DeNA. The Collectables is a free to play shooter in the spirit of heart pumping action films like Rambo and The Expendables. The game is driven by Crytek's famous CRYENGINE and will be available for iOS and Android devices through the Mobage platform.
"DeNA offers unparalleled experience in the mobile gaming space, and we're excited to be collaborating with their team to deliver The Collectables to players," stated Paha Schulz, Director of Business Development, Games-as-a-Service at Crytek. "The Collectables will be the first free-to-play mobile game that leverages Crytek's cutting-edge 3D game technology CRYENGINE."
The Collectables is slated for a 2014 release. Special bonuses are available for those who pre-register at the official site. Players will earn themselves the character RELOAD and some limited edition gear.