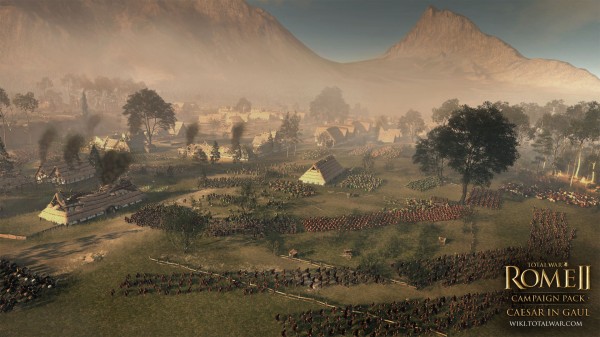 The first campaign expansion for Total War: Rome II, Caesar in Gaul, has launched on Steam and brings the seven-year Gallic war to player's monitors. Like with most expansions, the scope is tightened on a smaller but more in-depth area of the world map in Western Europe.
Caesar in Gaul brings back seasonal changes, multiple turns per year and a few new gameplay effects and visual changes for the real-time strategy game. A new historical battle is added, the Battle of Alesia, which happened to be Caesar's decisive struggle in the war for Gaul and where players must survive a two-pronged assault by Gallic forces.
Along with the content, a new patch has arrived for everyone bringing important gameplay changes. For full change notes, visit the official site. Check out the official trailer below.