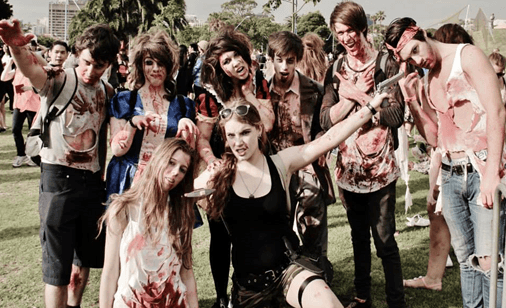 I would like to welcome you to the menacing crowds of bloody, ravenous and reckless zombies, who joined the Sydney Zombie Walk 2013 from Archibald Fountain, Hyde Park to Prince Alfred Park on Saturday November 2. For those of you who didn't know about the massive zombie event yesterday, chances are that you possibly thought the world was coming to a dead end.
Despite the half hour delay from latecomers who registered after 3.30pm, there was no stopping the walking dead from marching through Sydney's CBD – blocking traffic and pedestrians from crossing the road – thanks to the support from the NSW Police Force and all of the Wranglers who volunteered to help organise the walk.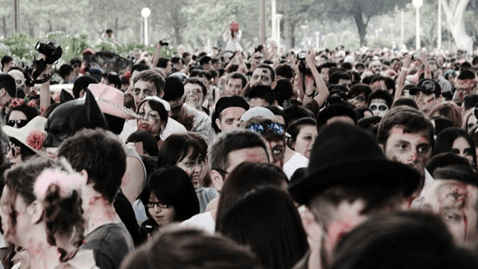 During the zombie rampage, the highlight was definitely scaring nearby spectators and chanting together; "What do we want? Brains. When do we want it? Brains". Once we all arrived at Prince Alfred Park around 5pm, a contest was held for the best dressed zombie -to no one's surprise Breaking Bad star, Zombie Heisenberg won!
Check out the crazy range of horror costumes in the Zombie Gallery below, courtesy of Naomi Kroll photography.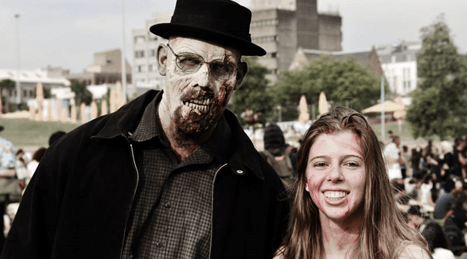 With the generous support of the zombie community, Sydney Zombie Walk 2013 helped raise a new record of over $10,000 for the Australian Brain Foundation. Congratulations to the top fundraiser, Rose Lu Ing Pace, who received a brand new Wii-U and a copy of the game, ZombieU for her significant donation.
Don't miss out on your opportunity to contribute to Sydney Zombie Walk next year!