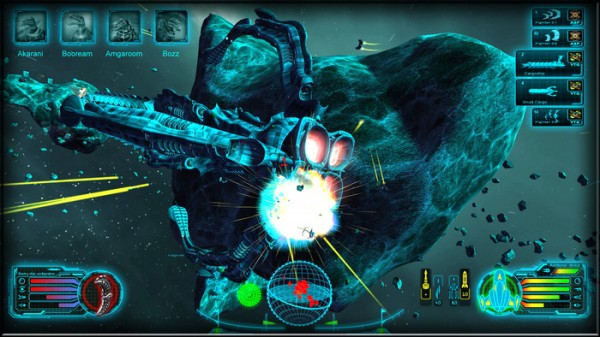 Action space sim Skyjacker is making its final push to the end of its Kickstarter campaign. The action space sim is based on Project Lead and author Eugene Zhukov's book series Abyss Lights. Players will take on the role of a space pirate and the only human in the entire galaxy. Players will murder, kidnap, rob, and fight their way to the top of the Pirate Stock Market, the market where people buy the services of pirates to do less than savory jobs.
The game supports solo, multiplayer, and co-op play. The game's beta is slated to start in April 2014.
Skyjacker is its last eleven days of their Kickstarter campaign. Copies of the game start at $30.00 USD. Also be sure to vote for Skyjacker on their official Steam Greenlight page.