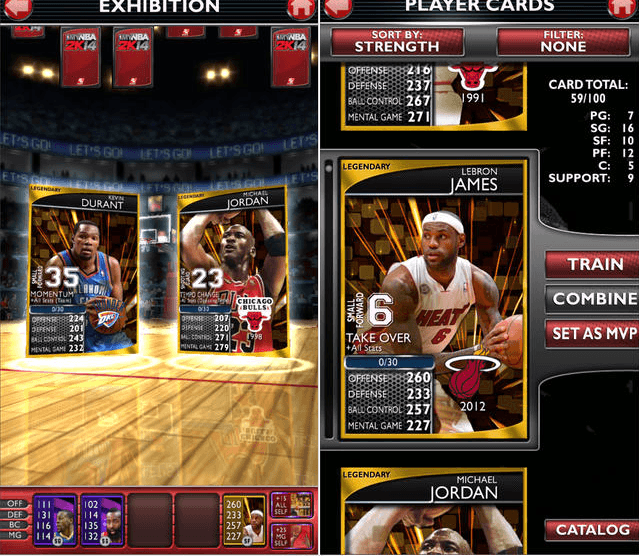 2K Games have released a trailer for the NBA 2K14 companion app MyNBA2K14. The app allows NBA 2K14 players to stay in touch with their game at all times through their smartphone devices.
The MyNBA2K14 app compiles stats and leaderboards based upon your progress in NBA 2K14. On top of that there are mini-games to play that can earn you VC (in-game currency) that transfers from MyNBA2K14 over to NBA 2K14.
MyNBA2K14 is available here on the iTunes store for free download. Be sure to check out the trailer for the app below to get a gander at the incredible features available in this wonderful companion app.