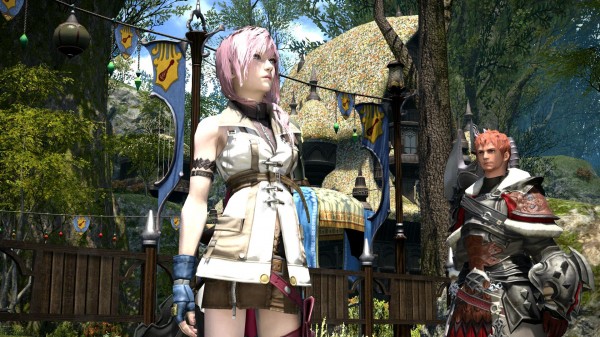 Square Enix, the team behind the upcoming Final Fantasy XIII: Lightning Returns, have announced that the incoming crossover collaboration between Final Fantasy XIV: A Realm Reborn and Lightning Returns has finally struck.
A mysterious adventurer has been seen lately. Her clothes her odd and the sword she wields is unknown to any in the realm. She eliminates her foes but vanishes before anyone can decipher her identity. You and I, of course, know her as Final Fantasy XIII's primary protagonist, Lightning.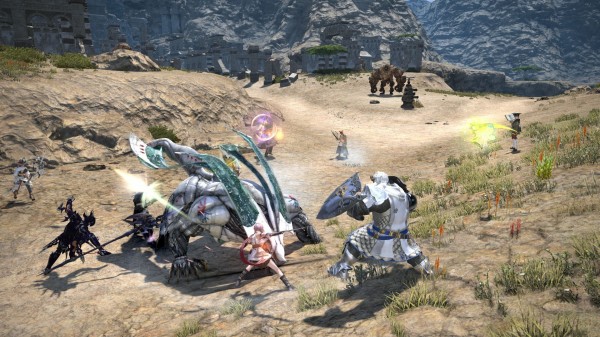 Eight new weapons and gear tailored for all adventurers can be gotten from the event. Event dates and times include:
From now until Monday, December 9, 2013 at 14:59 GMT (December 10, 2013 at 01:59 AEDT / 03:59 NZDT)
The story arc for this event is comprised of multiple quests that will be released at the following times:
Chapter 1: For the Winsome: From Now
Chapter 2: Seeking the Scoop: From Saturday, November 16, 2013 at 8:00 GMT (19:00 AEDT / 21:00 NZDT)
Chapter 3: The Knight's Passage: From Monday, November 18, 2013 at 8:00 GMT (19:00 AEDT / 21:00 NZDT)
Chapter 4: Wonder and Lightning: From Wednesday, November 20, 2013 at 8:00 GMT (19:00 AEDT / 21:00 NZDT)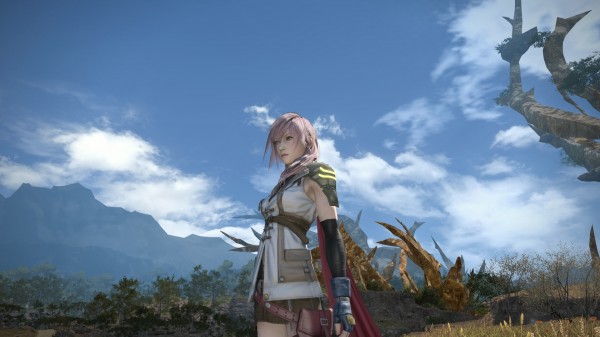 Once Lightning Returns is released in 2014, this event will make a comeback. Be quick this time, though, as quests can't be finished once the event ends! For full details on the event and locations, be sure to visit The Lodestone.