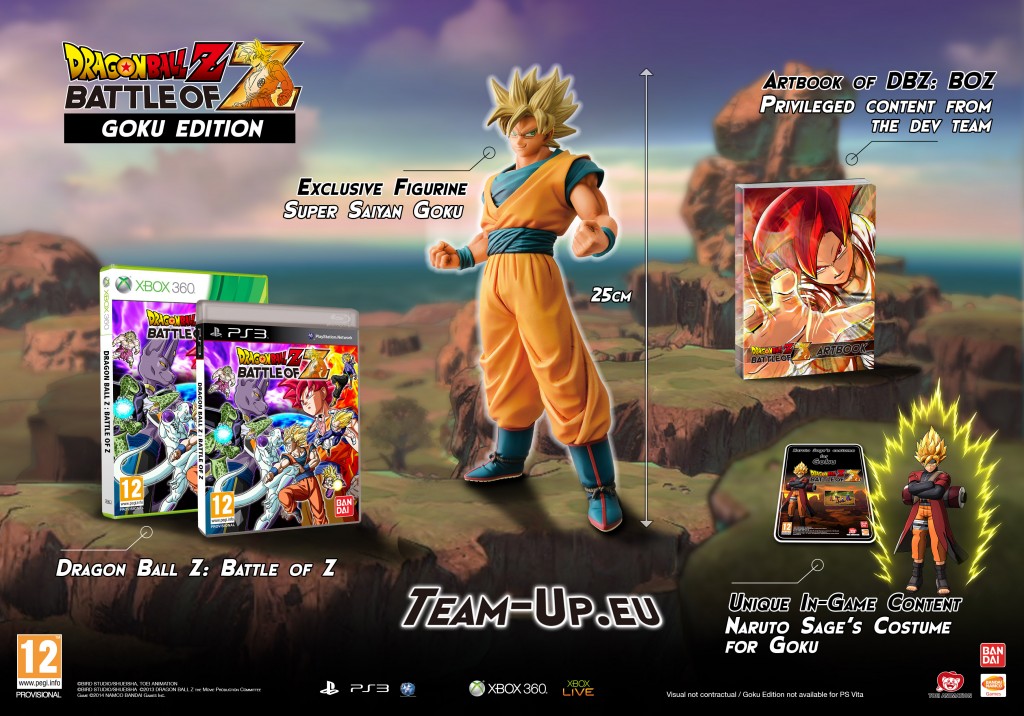 Fans of the legendary Dragon Ball Z series have reason to be excited as Namco Bandai have just announced that they will be releasing a special limited edition version of the upcoming game Dragon Ball Z: Battle of Z.
The special edition which is called the 'Goku Edition' will be released in extremely limited numbers and is available for pre-order and on day one of the game's release. Included in the 'Goku Edition' is a Naruto Sage Mode DLC costume, an artbook and a Goku figurine along with the game itself.
You can check out the Goku Edition in the image above. Dragon Ball Z: Battle of Z is expected to release on January 24th, 2013. Be sure to let us know what you think in the comments section below.