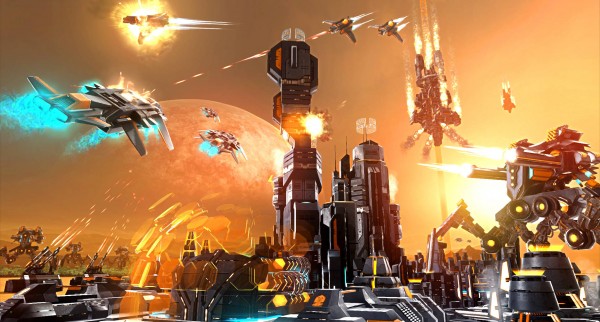 Etherium is still a work in progress, but Tindalos Interactive, the developers behind Stellar Impact, have taken time out to show a bit more of the game as it stands right now. Featuring three warring empires vying for dominance of the etherium resources on a planet and its moons.
A strategy game being made exclusively for PC, Tindalos and publisher Focus Home Interactive have released two new screenshots showing off the empire of Consortium as they fight against the other opposing empires. With tanks, giant quadruped mechs, and airships Consortium seems to have it somewhat handled, but only time will tell when we get to see what the other empires are packing.
Those wanting to get a closer look at the new screenshots can click on the images above and below to see them full sized. Etherium currently has no release date set outside a tentative 2014, so it is just a matter of waiting as it gets closer to completion.