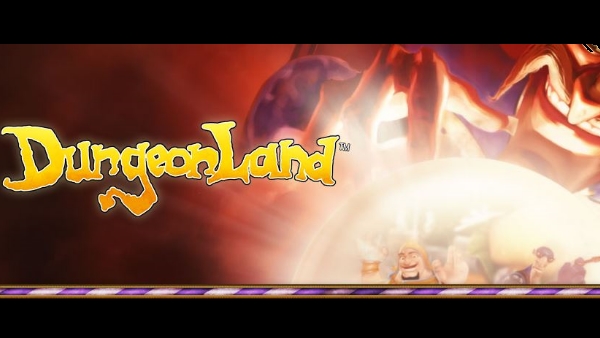 Paradox Interactive, the publishing force behind upcoming action game War of the Vikings, announced today that their treacherous, hero-hating theme park game Dungeonland is getting a free-to-play version for folks to try out!
Dungeonland's "Free Admission Edition" will let three friends team up to take on one of the world's most dangerous theme parks – with the fourth player acting as the devious Dungeon Maestro. Players who survive, though, will have their own chance to grab loot from the park's gift shops. The Free Admission Edition will come with the "DM Tower" stage, with three other stages available for being purchased in-game.  The free-to-play version will also let players earn Steam Trading Cards.
To download the game and play for free, you can check out the official Steam page here.