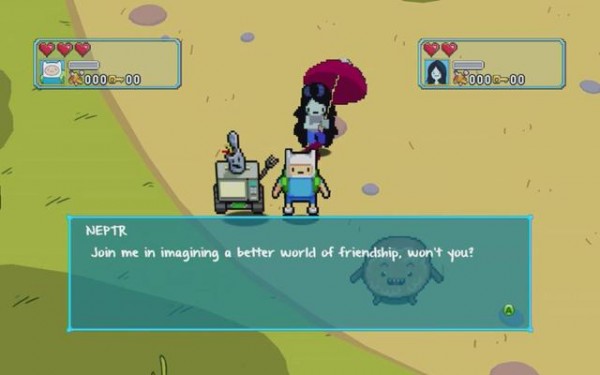 Today is the day that the latest Adventure Time game, "Explore The Dungeon Because I DON'T KNOW!", is released which means that Adventure Time fans all around Australia and New Zealand will be partaking in the extremely quirky, incredibly crazy, multi-play fun!
This action, adventure, dungeon crawler hosts an entirely new storyline written by series creator Pendleton Ward in collaboration with game developers WayForward who you may know from Mighty Switch Force One and Two as well as Regular Show: Mordecai and Rigby In 8-bit Land (You can see the review here). Your adventure begins, like a great deal of adventures, in the Land of Ooo, players must help Bubblegum Princess save the Candy Kingdom and the only way to do so is to uncover the many mysteries of the Secret Royal Dungeon.
Hit up the dungeons alone or with three of your friends in this intricate and goofy game which just so happens to feature voices from the, just as goofy, series. Finn, Jake, Marceline, Ice King and a lot of other fan favourites from Adventure Time will have their voices in-game which, along with a great deal of other aspects of the game, makes this release a must have for fans of both adventure time and old-school dungeon crawling. RPG elements like upgrades and levelling are also present in the game so get all your friends together, choose your favourite character, level them up and make them the best dungeon crawler who ever lived.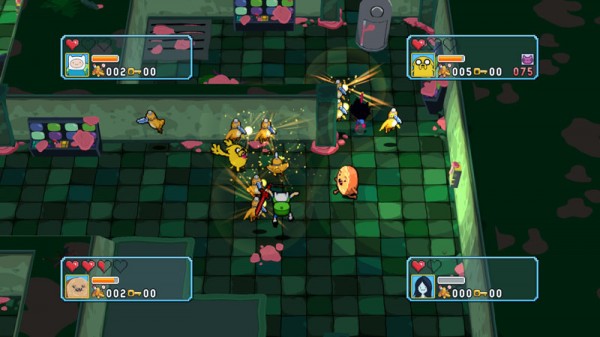 The game from D3Publisher, Namco Bandai Games Europe and Cartoon Network is now available throughout Australia and New Zealand on the PlayStation 3 and the Xbox 360 but will be released on the Wii U and the 3DS on the 19th of December 2013. If I'm yet to convince you maybe you should check out the trailer for the game below, it may just open you up to a world of adventure!