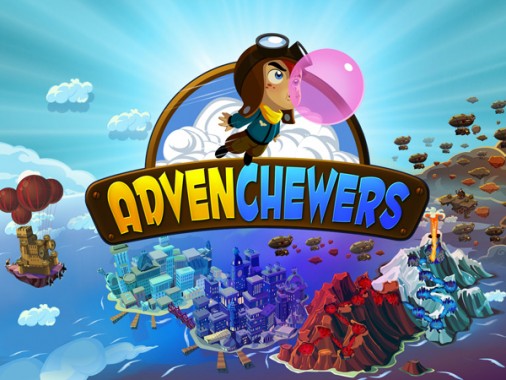 Warner Bros have today released a brand new game for iPhone and iPad devices called AdvenChewers. In AdvenChewers, players use the mighty power of bubble gum to race through levels, defeat enemies and collect coins. AdvenChewers is primarily a casual auto-runner, not completely unlike Dead Ahead, but with its own mechanics and gameplay gimmicks. Tapping on the screen causes you to jump, and holding on the screen makes you fly. The game also includes a well crafted story, with fully animated cut-scenes to keep you entertained.
AdvenChewers' story follows the child of a renowned inventor renowned inventor. After the inventor is kidnapped by an evil mastermind who is hell-bent on creating flying machines to further his evil goals, the Kid, armed with special bubblegum, winged companions and his fearless heart has to save his father and thwart the evil mastermind.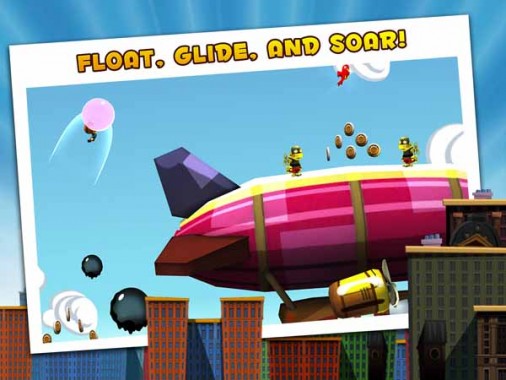 I am already playing AdvenChewers and it is awesome! If you want to know a little more about the game, then we have attached a trailer below for your enjoyment. AdvenChewers is available now on iPhone and iPad for the low, low price of $0.99 so if you are looking for a fun, casual game to pass the time then be sure to grab it here (also, the game has Facebook integration so you can prove to your friends who is better). As always, be sure to stay tuned to Capsule Computers for all the Warner Bros. news as it becomes available.