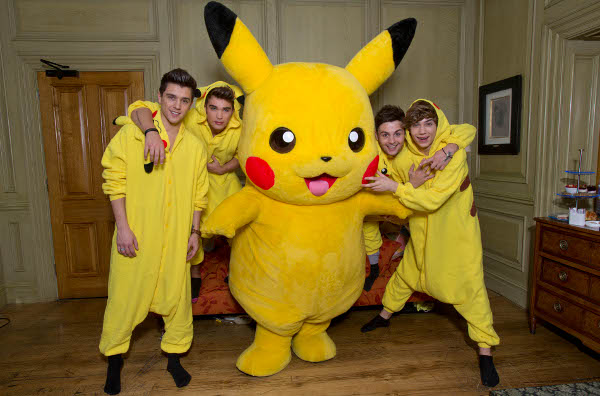 An interesting bit of news pertaining to Pokemon and pop culture has just been released in that as a honor of the release of the upcoming Pokemon X & Y boy band Union J will be changing their name for one day. The day will of course be October 12th, the release date of the games, and their name will be changed to Union XY.
The boy band, known from the British version of The X Factor, all have close ties with the Pokemon series, some even playing it on set of X Factor. The idea of the name change came from band member George, who is coincidentally the only member whose name doesn't begin with "J", but the other three members did approve of the idea.
It will be interesting to see what Union XY does on release day, whether doing a performance for Pokemon X & Y or off playing it themselves, but regardless it is nice to see artists celebrating their favorite things. Pokemon X & Y will be releasing October 12th exclusively for Nintendo 3DS.