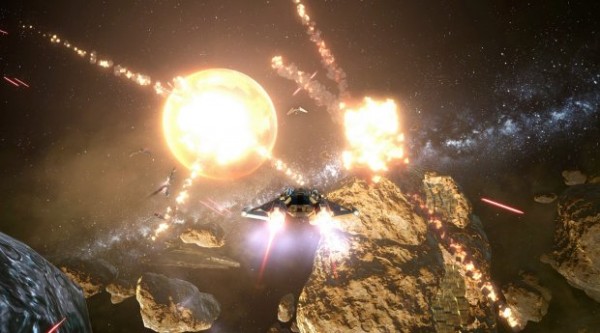 Gone are the days of the on-the-tracks mini-game space battles of SW:TOR-past. The recently announced expansion, Galactic Starfighter, for Star Wars: The Old Republic will see to that.  Star Wars: The Old Republic, the MMO from Bioware, EA, and Lucas Arts, has gone through a few setbacks and changes since its release in late 2011; including the switch to Free-to-Play after a huge drop in players back in 2012 and the closing of the AU servers. Galactic Starfighter will be the second expansion pack for SW:ToR after the release of Rise of the Hutt Cartel in April of this year.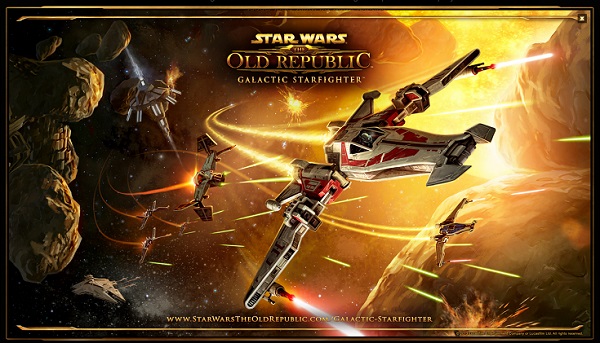 As stated on the SW:ToR website
Experience epic Player-vs-Player (PvP) dogfighting in the new Free-to-Play Star Wars™: The Old Republic™ Digital Expansion, Galactic Starfighter. Join 12v12 free flight combat action and jump into fierce factional battles as the war between the Sith Empire and the Galactic Republic explodes into space. Compete and advance to earn ground game rewards plus new weapons, powers and abilities to customize your ultimate Starfighter!
Galactic Starfighter will be released in January of 2014 (December 2013 if you are a subscriber) check out more here.