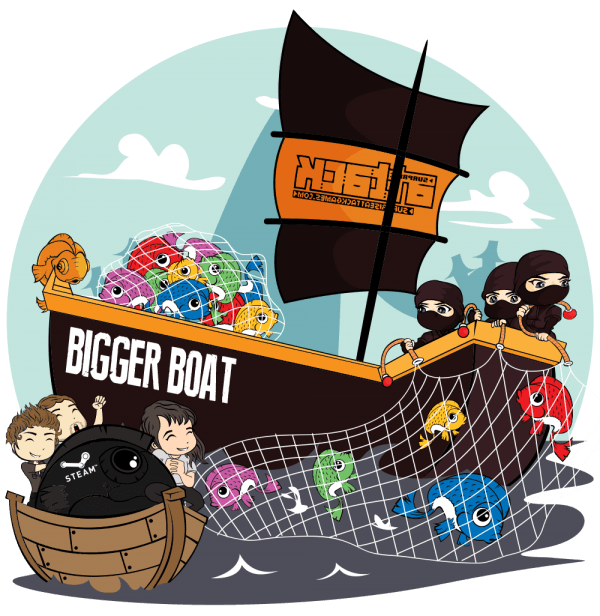 With many indie developers upset with the lack of transparency in the Steam Greenlight process, Surprise Attack Games is launching the Bigger Boat Service to help indie developers sell their game on other platforms. The service will handle the application process for big name services like Amazon, GOG.com, GamersGate, and GameFly Digital while freeing up precious time for developers to work on their games.
"Our core goal has always been to help independent developers by taking on some of the publishing or marketing tasks without impacting on their independence," said Chris Wright, Managing Director at Surprise Attack Games. "Bigger Boat is a great example of that – we take something that is problematic for a small team and provide an easy way for them to unlock extra revenue."
Currently, Megabyte Punch, Ironclad Tactics, Metal Dead, Critical Mass, Huntsman: The Orphanage, Dungeon Dashers, and Jack Houston and the Necronauts are all signed up with the service.