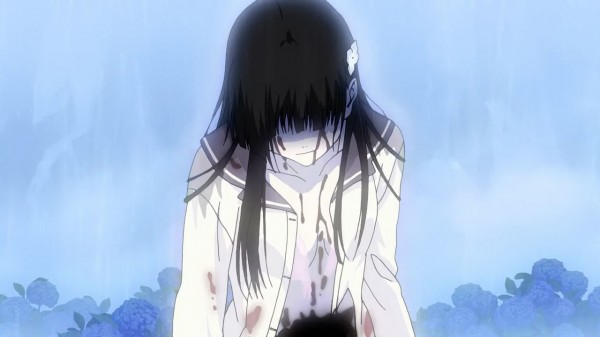 Yesterday it was revealed by FUNimation that their release of Sankarea was the censored version of the anime and the company was going to offer replacement discs with the uncensored version to consumers who purchased the anime which was released this Tuesday.
However, FUNimation has now chosen to perform a complete recall of the anime due to the fact that the rating of the anime "will now change from TV14 to TVMA" after it is decensored. The full statement can be read below:
After reviewing materials, FUNimation has decided to issue a recall on the recent Sankarea release (this applies to both the Limited Edition and Alt versions), rather than the previously offered disc replacement, as the rating on the release will now change from TV14 to TVMA.

If you have purchased this release, and would like a refund, please return product to your retailer.

Be advised that although we are issuing a recall some retailers will still have this product available for sale in the marketplace. Please wait for the unedited release if the current version is not the one you wish to purchase.

We apologize for the inconvenience, and should you have any questions, please feel free to contact sankareareturns@funimation.com

We plan to re-release this title with the new materials at a later date once the discs have been authored.