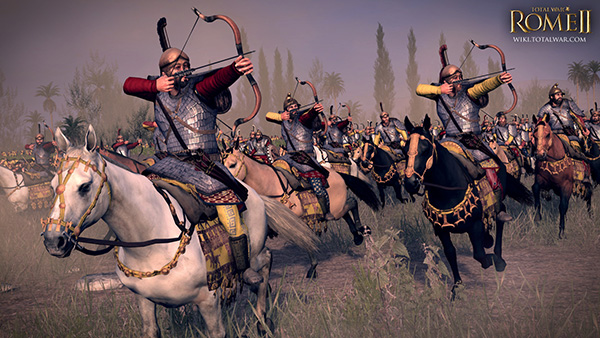 Those who own a copy of SEGA's Total War: Rome II have reason to hurry because the Nomadic Tribes Culture Pack DLC is free during its first week before October 29. Afterward, you will have to pay £5.99/$7.99/€7.49 so be sure to download it now on Steam. Creative Assembly has released a trailer, viewable below.

Despite the bugs on release date and the ongoing, monumental patching effort, Rome II has boasted one of the most successful, initial player bases of the series so far.
"We've had more gamers playing ROME II, and for longer, in its first month than any other Total War to date. Offering this DLC for free for the first week it's on sale is a celebration and a small thank you to them (the players) for helping us make this the biggest TW yet." – Mike Simpson, Creative Assembly.
The Nomadic Tribes logically favour cavalry, allowing swift hit and run and shattering charge tactics on the battlefield. Three playable factions include new buildings, tech tree, campaign objectives and units.
The Seleucid Empire DLC was recently released for free, as well.