Ubisoft have introduced 'Session Mode' to Rocksmith 2014 Edition, a revolutionary feature that allows players to lead their own virtual band!
Nicholas Bonardi, lead audio designer at Ubisoft explains how 'Session Mode' works in the featured video below; "We have over 75 instruments for you to choose from – drums, bases, guitars, keyboards, synthesisers  . . .  you can effect the volume and the pan of each of the AI musicians, you can effect the tempo, you can change anything about your virtual jam session".
Rocksmith's 'Session Mode' allows players to create their own customised band experience with up to four instruments, engage in missions, such as 'Learn a Scale Shape: Pentatonic Minor' and jam together in multiplayer mode.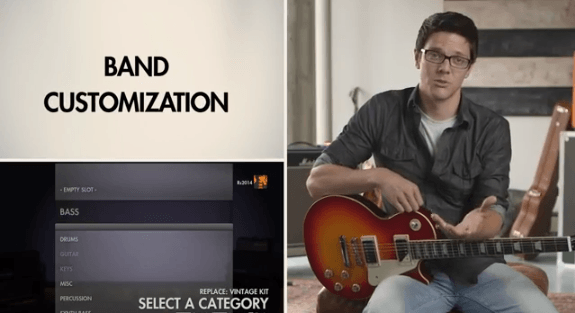 To celebrate the game, Rocksmith 2014 will be appearing at Jurassic Lounge in Sydney, next Tuesday night. Capsule Computers is offering five double passes for the first five responses to this event (however participants must be 18 years or over) and a chance to win a Rocksmith 2014 guitar bundle!
Rocksmith 2014 Edition will be available October 24th on Xbox 360, PS3, PC and Mac – pre-order from the official site here today.