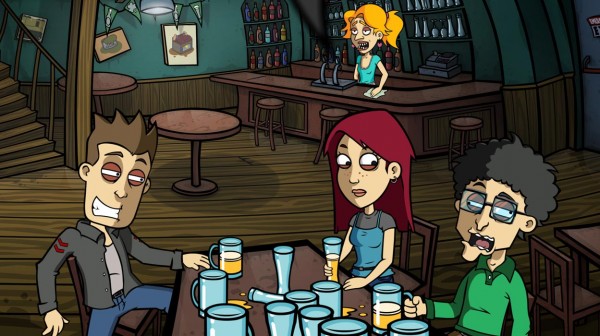 If you've been a bit short on point and click adventures featuring cursed rings, kleptomaniacs and suicide, then Randal's Monday is a game to fill that very particular void in your life. From Spanish developer Nexus Game Studios, "this point and geek"  adventure looks to be packing a decent dose of comedy and personality, which  is what you need to succeed in this genre more than anything else – see point and click zombie fest Metal Dead for proof.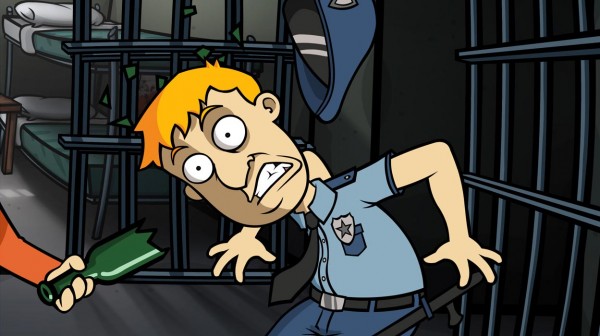 Randal is the game's thieving, misanthropic protagonist, who has a bit too much fun at his friends engagement party, ends up with his mates wallet in his pocket the morning after, and promptly sells the ring that he finds inside. Unfortunately the ring was rather important to it's owner, who promptly kills himself over the loss of it.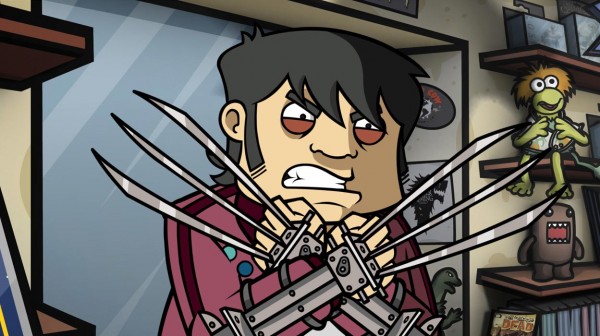 As it turns out the ring is cursed, so Randal has to get into gear and do something to fix this unforeseen problem. This means entering a Groundhog Day like loop to try and save his friend, himself, and the universe! (of course).
There promises to be plenty of geek culture references scattered across the 40 environments, with over 5000 lines of dialogue to flesh out the repulsive mothers, retired priests, and talking skulls that make up some of the game's many characters -there may also be zombies.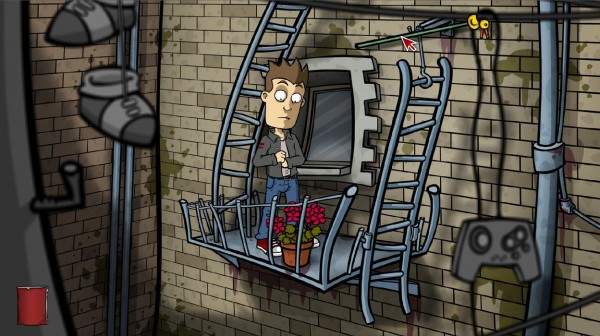 Make sure and check out the gameplay trailer below (it also doubles as a pop culture reference test, your brain may explode if you try and get them all).Randal's Monday is still in development and will be released in mid 2014 on PC.