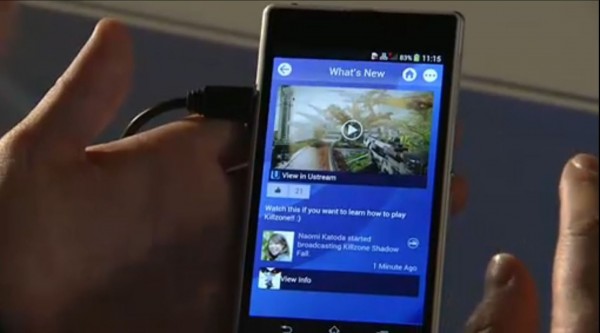 After whispers and speculation all the way through this year, Sony Computer Entertainment Inc. has finally made an announcement on the features and release date of the 'PlayStation App'. The new app for mobiles is coming soon for all the gamers who are geared to play the anticipated PS4 and it is by far on a whole new level compared to their current official app.
Designed to enhance the experience for gamers on their new console, the use of the app is extensive as it allows mobile devices to act as a second screen to support PS4 games. You can use it for many simpler uses as well such as easily accessing your PSN features, messaging people on your Friends List and browsing the official PlayStation website. The PS app can be downloaded for free onto smartphone and tablets which run on the popular systems; iOS and Android, and will become available in the US on the 13th of Nov and the 22nd of Nov in Europe.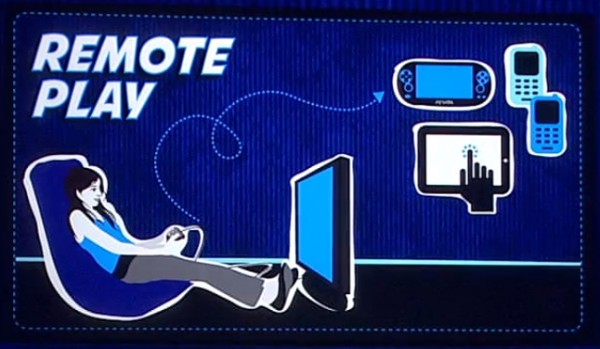 PlayStation App comes with an astonishing variety of features that allow users to effortlessly enjoy the world of PlayStation. The crazy features that have been listed are as follows:
Direct access to various PSN features and information
Users can not only just access their own profiles, but also have the ability to access and filter their friends' profiles. Also their is the ability to see and compare trophy accomplishments, exchange messages to friends with any PS system and users are notified about game invites and their friend's shared activities.
Browse the official PlayStation website and access information
Users can access the PlayStation official website to browse through news, blogs and game information. The language and content of the website will depend on the country the user's Sony Entertainment Network account is registered.
PS4 Second Screen Feature
Users can install PlayStation App onto their mobile devices to use as a second screen in supported games. For example on 'The PlayRoom', a title pre-installed in all PS4 systems that requires PlayStation Camera, users can draw pictures on their mobile device screens and flick them towards the TV. The images then appear as a 3D object within the game.
Spectate other PS4 users' gameplay
When users' friends upload or begin live streaming their gameplay on PS4 systems, the friends' activities are displayed on "What's New" of the PlayStation App screen. When users tap on this notification, they can boot pre-installed applications, such as browsers, to spectate the uploaded gameplay. Users can also post comments on gameplay screenshots, footage and live streams.
Purchase game content on PlayStation Store
Users can purchase game content while away from home and download it directly onto their PS4, PS3, and PS Vita systems.
Use a mobile device as a simple remote to control the PS4 system
Once installed, users can use their PlayStation App to control their PS4 system as long as both devices have access to the same Wi-Fi access point. For example, users can switch their PS4 system to standby mode, startup their PS4 system from standby mode, and use their mobile phone as a keyboard for their PS4 system.